The Stingray stroke development level are advanced child swimming lessons. This level builds on freestyle and backstroke techniques and introduces breaststroke kick.  Stingrays are the first level that swim the full length of the pool.
What are Stingrays?
Very confident independent swimmers

Capable of swimming 15 metres unassisted

Can produce unassisted bilateral breathing and backstroke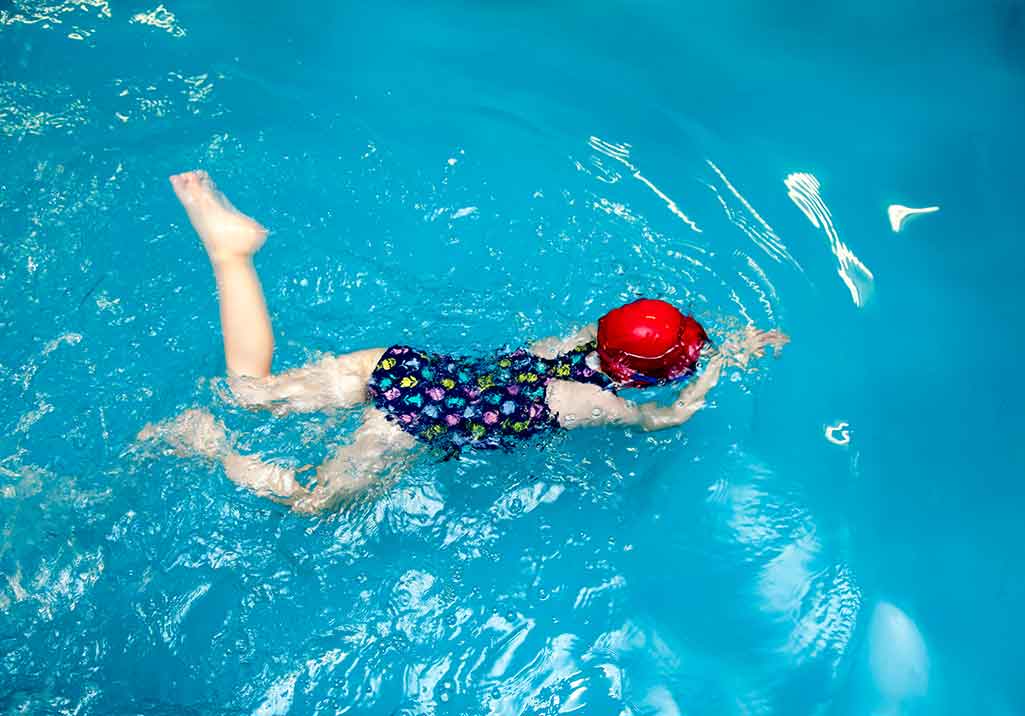 What happens in a Stingray swimming lesson?
Lots of fun activities and games to make learn to swim fun

Backstroke, breaststroke and freestyle skill development

Independent bilateral breathing activities
By the time your child is ready to move up to the
Marlin level
, they will be confidently swimming 15m freestyle, backstroke and breaststroke kick.
I am a very confident independent swimmer

I can swim 15 metres comfortably and independently

I can streamline kick through the water independently

I can swim freestyle with bilateral breathing independently without a kickboard

I can produce a breaststroke kick with little help

I can swim backstroke without a kickboard
Like to take the next step?