Ninja Turtles at the JUMP! Narre Warren Open Day
And special visits from Narre Warren & Casey Councillors
Huge congratulations to Meenal & Ashish Gulati, and Monica & Rajinder Dhingra who opened our 21st swim school in Melbourne over the weekend! Welcome to the family JUMP! Narre Warren!
The Open Day had a special visit from the Star Weekly newspaper as well as the Narre Warren/Casey Councillors' Steve Beardon and Rex Flannery. Children enjoyed meeting one of the Ninja Turtle's, had fun in a photo booth, received free face painting, balloon art, goody bags, a sausage sizzle and a welcome cake.
The Open Day provided parents the opportunity to view the facility, meet the highly-skilled teachers and enrol their children in lessons.
Meenal, owner and manager of JUMP! Narre Warren, said enquiries and pre-booking figures to date had been impressive and were testament to the need for a private swimming facility with a focus on quality service and outcomes-based lessons.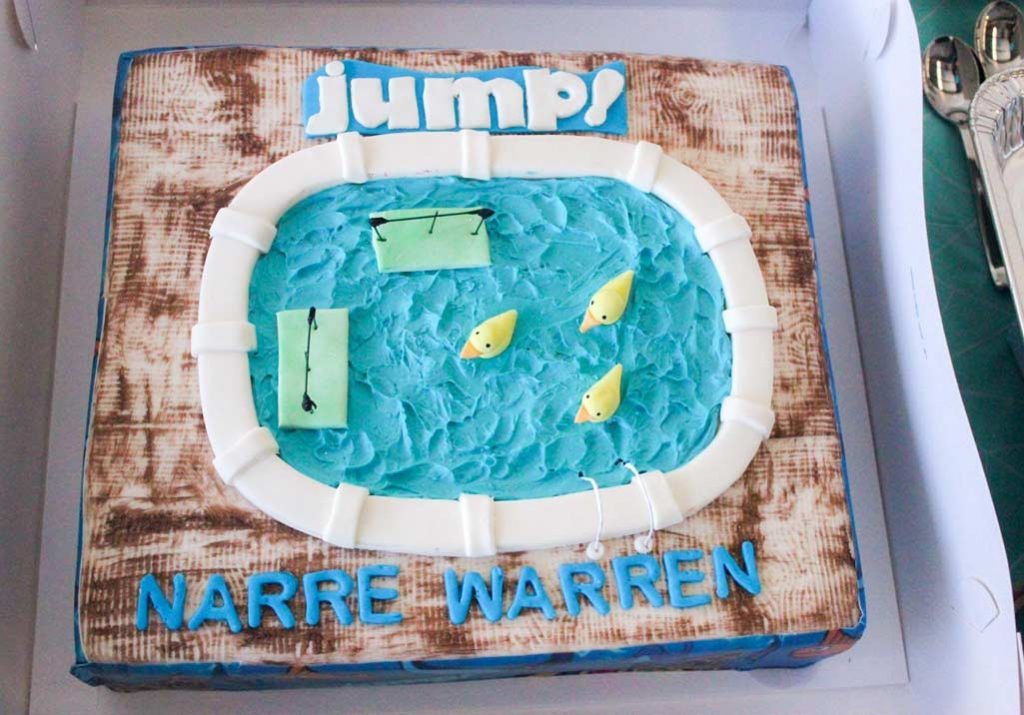 JUMP! Narre Warren's first customer will be Meenal's 18-month-old son Geetanshwill. Meenal says,
"We love the concept of JUMP! — small classes, intimate service and a curriculum that specialises in babies.

"It allows children to develop water confidence in a safe, calm and comfortable environment that doesn't have the crowds and distractions of regular pools."
Narre Warren's open day was featured in Star News on Wednesday 8 March. Take a look at the article here.
Narre Warren is our 44th site which shared its opening date with JUMP! Moema, our very first swim school in Brazil. Check out JUMP! Narre Warren's Facebook Page here.
JUMP! Swim Schools is rapidly expanding, with another 50 swim schools scheduled to open in the coming six months across Australia and New Zealand.